REGISTER FOR A NEW ICSOLUTIONS® VISITATION ACCOUNT
1.     From your computer's browser, go to www.icsolutions.com.
        You can also copy and paste the link into your browser's search bar:
2.     Log in to your ICSolutions® account with your username and password. If you don't have an
        account, enter your preferred username, a 4-digit Pin and a password (which you will have to enter
        twice for confirmation). For instructions on how to register for visitation click here .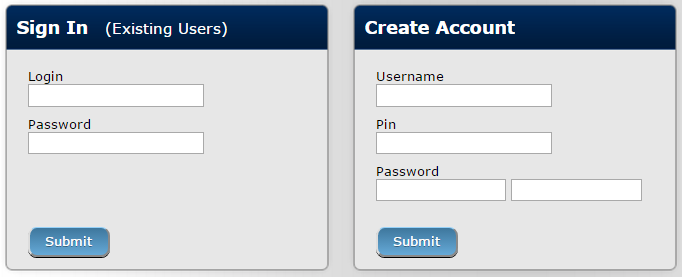 3.      From the drop-down list under What would you like to do? Select the option to Register for Visitation.

4.     Enter the facility name for which you wish to register for visitation privileges. You will be required to agree
        to the facility visitation rules to complete your registration.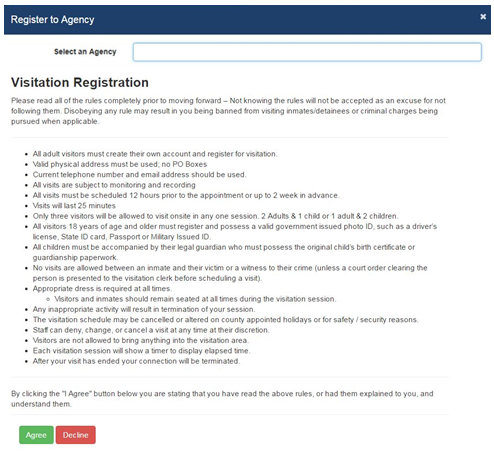 5.     Fill in the required fields to complete your profile. Enter the inmates last name or ID number
        to see a drop down list of all potential inmates and select the inmate with whom you wish to
        register to visit. Click Register to create your visitation account.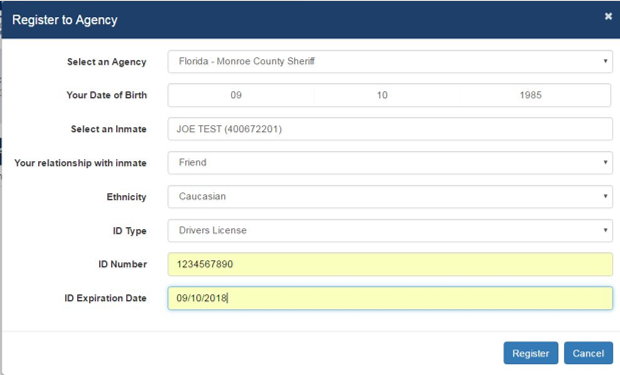 6.     Once you have completed your visitation registration you can continue on to scheduled visits.
        For instructions on how to schedule a visit click here .
.
NOTE: Depending on the facility's requirements, facility approval may be required prior
to your being able to schedule and/or conduct a visitation session.